By Fiona Alamanou, Lead UX Designer and Kasia Staniecka, Graduate Test Analyst
Hive Day is at the centre of our commitment to personal and professional development. It is a tradition at Heywood Pension Technologies that has evolved over the years into an essential part of our culture. With the help of our staff, it has grown into a positive platform to learn from each other, gather ideas and contribute to our collective growth.
Why is Hive Day important?
Hive is a day where we can step outside of our daily routines, get together to learn and celebrate the broad knowledge within our teams.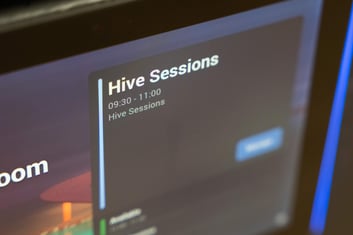 We delve into topics of personal interest, experiment with new concepts and learn skills that extend beyond our every day roles. From an update on the latest project a team has been working on, to looking at techniques for problem-solving, to exploring machine learning, there is no limit on the type of sessions our team members host.
The return of face-to-face interaction
After many months of virtual Hive days, the return to face-to-face sessions in the office has brought a true sense of energy and excitement. The advantages of being physically present are clear - it encourages spontaneous discussions creating an atmosphere for immediate feedback. These interactions enhance the learning experience and strengthen our teamwork.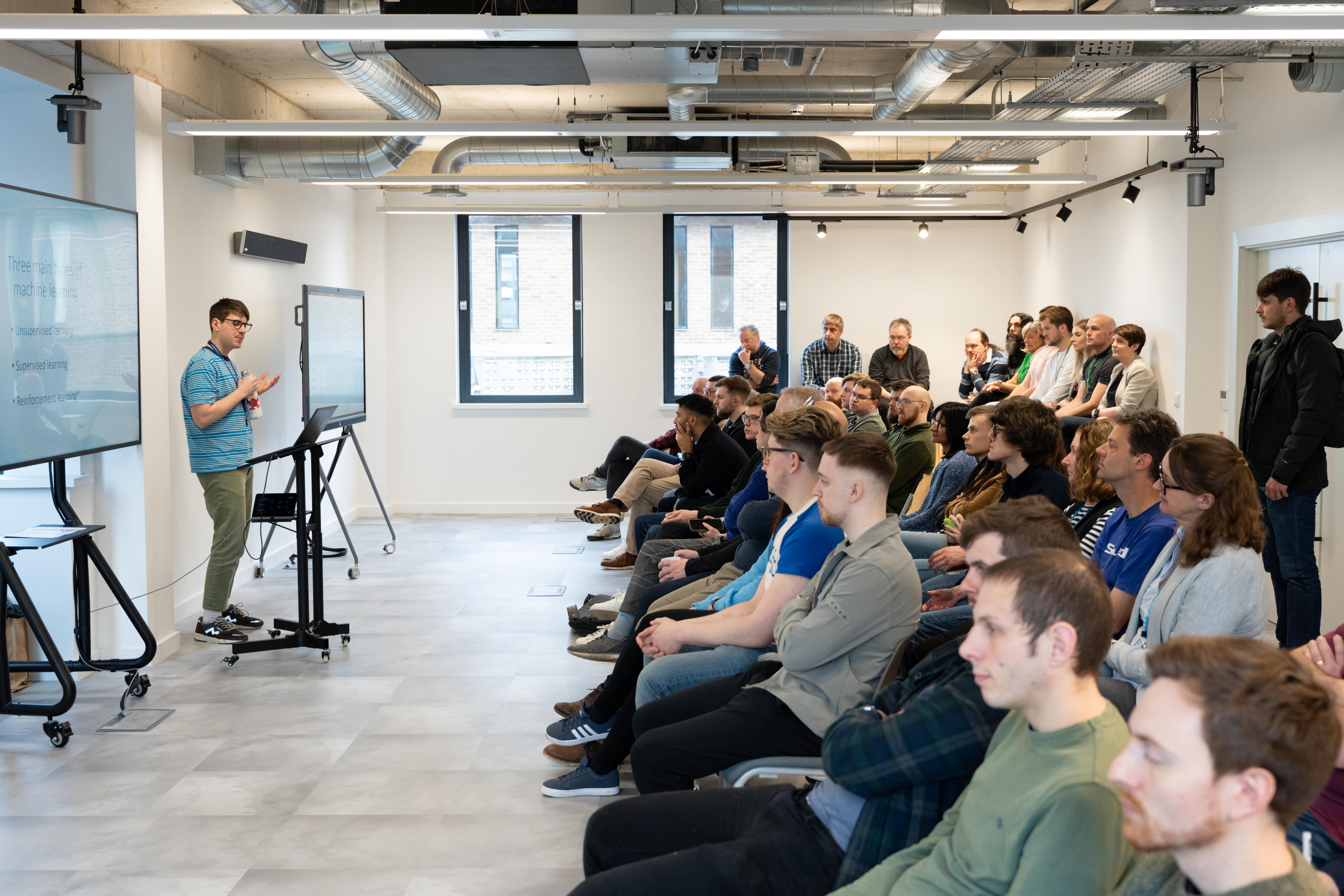 Learning with purpose
Our latest Hive focused on the theme of accessibility, reflecting our desire to create inclusive products and experiences. Our sessions featured a mix of speakers, internal groups run by Heywood people and external guest speakers:
Charlie Turrell (Ministry of Justice, former BBC) and Gareth Ford Williams (Director of Ab11y.com, former BBC) provided a wide range of insights into accessibility, covering topics like user experience (UX), product and development strategies and how we can integrate accessibility into the entire product lifestyle.
Accessibility Consultant 'GrahamTheDev' was able to provide us with a deep understanding of how to include accessibility in the development process. Graham also conducted a comprehensive review of one of our digital products, offering expert guidance on enhancing its accessibility and elevating the overall user experience.
The day encouraged us all to think critically about the impact of our work and how we can improve the experiences of all users, no matter what your job role is.
"It was great to hear from a developer with external accessibility experience, most of what we've learnt has just been from online resources and it meant that he could talk us through in a technical way how and why we need to focus on accessibility. He also gave us a live audit of our site, giving us ideas of how we could improve accessibility and even included a few compliments on the things we are doing right!" - Chris Clarke, Developer
Why did we focus on accessibility?
Accessibility has been a big focus here at Heywood and we believe that people are hindered by inaccessible digital products, not the other way around.
Public sector organisations have a legal duty to make sure websites and apps meet accessibility requirements. As a leading supplier of pension administration solutions to these establishments, we want to embed accessibility into our digital processes to create more accessible products and improve the experience for all users.
Applying the knowledge
It is important to us that the lessons learned during each Hive Day are not left behind. We take inspiration from the insights gleaned from each session and encourage everyone to consider these in their daily activities – the ultimate goal is to improve the quality of our product development and deliver greater value to our customers.
Heywood's 'Ally Guild' is comprised of a community of people across the business who are passionate in creating accessible experiences for our members. One of our many collaborative forums, this group educates and shares knowledge of how and why we are building accessible products that can be used by everyone.
We look forward to developing our understanding further and including users with accessibility needs in our member research testing.